Are you ready to embark on a memorable outdoor adventure? Look no further than our Canvas Wall Tent, a perfect companion for camping enthusiasts seeking both comfort and durability. Crafted with the finest materials and designed for ultimate convenience, this tent is your ticket to a remarkable camping experience. Join us as we delve into the features and benefits of our top-quality Canvas Wall Tent.
Unveiling the Canvas Wall Tent:
Standing at an impressive 4.88*3.56*2.44 meters, our Canvas Wall Tent offers abundant space for you and your companions to relax and unwind. The tent's generous proportions allow for comfortable movement and ample storage, ensuring that your camping experience remains uncluttered and enjoyable. With a wall height of 1.8 meters, you'll find yourself in a cozy haven that seamlessly blends the comfort of home with the serenity of nature.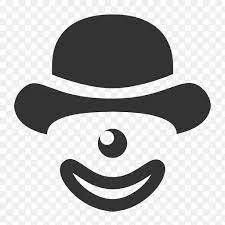 Exceptional Fabric and Design:
Crafted from 380gsm 100% cotton canvas, our Canvas Wall Tent boasts exceptional quality that you can rely on. The fabric's inherent properties, including waterproofing, mildew resistance, and fire retardancy, ensure that you're well-equipped to handle diverse weather conditions. Furthermore, the 420gsm polycotton canvas used for the awning adds an extra layer of protection, making sure you're shielded from the elements.
Sturdy Frame for Lasting Performance:
The galvanized steel pole frame of our Canvas Wall Tent guarantees stability and longevity, giving you the confidence to explore various terrains without worry. Whether you're camping in the wilderness, setting up in the mountains, or enjoying a lakeside retreat, the sturdy frame provides the support you need.
Versatile Use for Every Camper:
Designed with campers in mind, our Canvas Wall Tent caters to a variety of outdoor enthusiasts. Whether you're an avid camper, a family seeking a memorable getaway, or a group of friends embarking on a thrilling adventure, this tent is your ideal companion. Create lasting memories while basking in the beauty of nature without compromising on comfort or convenience.
Elevate Your Camping Experience:
At Leisure, we take pride in providing outdoor enthusiasts with top-tier equipment that elevates their camping experience. Our Canvas Wall Tent embodies our commitment to quality, ensuring that you enjoy the great outdoors to the fullest. As a trusted supplier of outdoor products, we are dedicated to delivering excellence in every aspect.
Unleash your spirit of adventure and embrace the outdoors with our remarkable Canvas Wall Tent. Offering a spacious retreat, sturdy construction, and remarkable fabric properties, this tent is your key to unforgettable camping journeys. Discover the beauty of nature without sacrificing comfort, and make memories that will last a lifetime. Choose Leisure for the finest in outdoor products, and embark on a journey like no other.