How to set up a tent
Camping is a popular outdoor activity that allows you to escape the hustle and bustle of everyday life and reconnect with nature. Setting up your own tent is an essential part of the camping experience. It can be tricky but with a little practice and patience, anyone can do it. The first step is to find a suitable spot. Look for level ground that is free of sharp rocks and branches.
Once you've found the perfect location, it's time to setup your tent. Start by laying out the tent's groundsheet and pegging it down. Next, unfold the tent and insert the poles into the sleeves or clips. Assemble the poles and erect the tent before finally pegging it down properly. Remember to pay attention to the weather forecast and make sure you have enough space for all your camping gear. Setting up your tent may take some time, but it's worth it for the unforgettable memories you'll create in the great outdoors.
About the purchase of tents
Planning for an outdoor adventure or camping trip can be both exciting and daunting. There are so many important factors to consider, such as the location, the gear, and of course, shelter. When it comes to purchasing a tent, it's crucial to consider the size, weight, and durability. You want something spacious enough to accommodate your group, but not so heavy that it becomes a burden to carry.
Additionally, you want a tent that can withstand various weather conditions and provide sufficient protection from the elements. With so many options in the market, it's essential to research, compare and seek recommendations to ensure you make a wise investment in a tent that suits your needs.
Which is better for camping, a tent or a sleeping bag
Camping is the perfect opportunity to connect with nature and escape from the demands of everyday life. But before embarking on your adventure, you need to decide what to bring. Among the most essential gear for camping are the tent and sleeping bag. While both have their benefits, the argument on which is better can be quite subjective.
Tents offer better protection from the elements and pests, allowing you to have a more comfortable sleep. On the other hand, a sleeping bag can be more lightweight and cost-effective, providing greater flexibility for travels. The key is to choose what best fits your camping style and preferences. Ultimately, the experience of sleeping under the stars will be unforgettable, no matter your choice.
Which tent or sleeping bag can effectively prevent insects
Camping trips are a fun-filled experience that brings you closer to nature. However, bugs and insects can quickly ruin the adventure. Finding the right gear for a camping trip can be challenging, especially when it comes to choosing the right tent or sleeping bag that can effectively prevent insects. A good quality tent should have a mesh layer that prevents insect entry while allowing air to circulate freely.
Similarly, the ideal sleeping bag should have a sturdy outer layer that resists tears and mesh layers that keep bugs away. With the right gear, you can enjoy a comfortable camping trip without worrying about pesky bugs.
Canvas tent company
The canvas tent manufacturers is a customer-oriented business that values the satisfaction of our customers. From the moment you step through our doors,we work to make sure your needs are met and that your experience with them is a positive one. Our team of professionals strives to provide friendly, knowledgeable service and quality products to ensure that you find exactly what you need. Whether you're looking for a large family tent or a cozy camping shelter, the "Leshade" has you covered.
The Hangzhou Leisure Outdoors Co.,Ltd. provides a range of quality and affordable tents for outdoor recreation and camping. Our mission is to provide customers with the best possible experience when it comes to finding the perfect tent for our needs. With an extensive selection of styles, sizes and colors, customers are sure to find the ideal tent for any situation. The Hangzhou Leisure Outdoors Co.,Ltd. takes pride in offering knowledgeable customer service that is friendly and helpful. Whether it's selecting the right tent or simply having questions answered, our experts are here to help!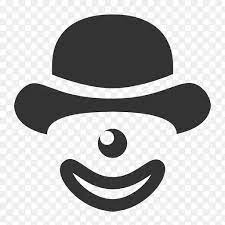 The canvas tent manufacturers is a friendly and reliable source for any camping enthusiast. With our top-quality tents and knowledgeable staff, we ensure that you have the best camping experience possible. Whether you are looking for an adventure or just a weekend getaway, the Hangzhou Leisure Outdoors Co.,Ltd. has the perfect tent for you. From family tents to backpacking tents, we have a wide selection of options to fit your needs. With our expertise in camping gear, the Hangzhou Leisure Outdoors Co.,Ltd. can help you find the perfect tent for your next outdoor excursion.