The Ultimate Guide to Picnic Tents: Creating Memorable Outdoor Experiences
Are you a nature enthusiast or someone who enjoys spending quality time outdoors? If so, you're likely familiar with the joy of picnics. And what better way to enhance your picnic experience than with a picnic tent? In this comprehensive guide, we'll explore the world of picnic tents and why they are a must-have for your outdoor adventures. So, let's delve into the benefits, tips, and everything you need to know about choosing, setting up, and maintaining the perfect picnic tent.
Benefits of Using a Picnic Tent
Protection from Weather Elements
When you're out on a picnic, the weather can be unpredictable. A picnic tent provides you with shelter from rain, wind, and harsh sunlight. It ensures that you and your companions can enjoy your meals and activities without worrying about getting wet or sunburned. With a sturdy and weather-resistant picnic tent, you can embrace nature while staying comfortable and protected.
Privacy and Comfort
A picnic tent offers privacy and creates a cozy environment for you and your loved ones. Whether you're having a romantic picnic or a family gathering, having a dedicated space can make the experience more enjoyable. Additionally, picnic tents often come with features like mesh windows and zippered doors, allowing you to control ventilation and keep bugs and insects at bay.
Versatility and Flexibility
One of the significant advantages of a picnic tent is its versatility. It can be used for various outdoor activities beyond picnics, such as camping, beach trips, backyard parties, and even as a temporary shelter during events. Picnic tents are available in different sizes, styles, and designs, making them suitable for any occasion or group size.
Easy Setup and Portability
Gone are the days of struggling with complicated tent assembly. Most modern picnic tents are designed for quick and easy setup. They often feature intuitive mechanisms like color-coded poles and user-friendly instructions. Furthermore, these tents are lightweight and portable, allowing you to carry them effortlessly to your desired picnic spot.
Choosing the Right Picnic Tent
To make the most out of your picnic experience, it's crucial to choose the right picnic tent that suits your needs. Here are some key factors to consider:
Size and Capacity
Firstly, determine the number of people who will be using the picnic tent. Picnic tents come in various sizes, ranging from small two-person tents to larger ones that can accommodate a whole group. Consider the space required for seating, table setup, and any additional gear you might bring along.
Material and Durability
Look for picnic tents made from high-quality materials that are durable and weather-resistant. Common materials include polyester, nylon, or canvas. Consider the tent's ability to withstand different weather conditions and ensure that it has strong seams and sturdy poles for added stability.
Features and Accessories
Evaluate the features and accessories that come with the picnic tent. Some tents include rainfly covers, storage pockets, integrated floors, or even built-in LED lights. These additional features can enhance your overall picnic experience and provide convenience during your outdoor activities.
Canvas tent company
The canvas tent manufacturers is a customer-oriented business that values the satisfaction of our customers. From the moment you step through our doors,we work to make sure your needs are met and that your experience with them is a positive one. Our team of professionals strives to provide friendly, knowledgeable service and quality products to ensure that you find exactly what you need. Whether you're looking for a large family tent or a cozy camping shelter, the "Leshade" has you covered.
The Hangzhou Leisure Outdoors Co.,Ltd. provides a range of quality and affordable tents for outdoor recreation and camping. Our mission is to provide customers with the best possible experience when it comes to finding the perfect tent for our needs. With an extensive selection of styles, sizes and colors, customers are sure to find the ideal tent for any situation. The Hangzhou Leisure Outdoors Co.,Ltd. takes pride in offering knowledgeable customer service that is friendly and helpful. Whether it's selecting the right tent or simply having questions answered, our experts are here to help!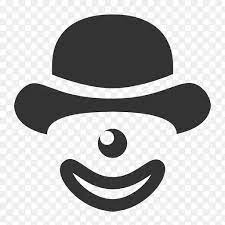 The canvas tent manufacturers is a friendly and reliable source for any camping enthusiast. With our top-quality tents and knowledgeable staff, we ensure that you have the best camping experience possible. Whether you are looking for an adventure or just a weekend getaway, the Hangzhou Leisure Outdoors Co.,Ltd. has the perfect tent for you. From family tents to backpacking tents, we have a wide selection of options to fit your needs. With our expertise in camping gear, the Hangzhou Leisure Outdoors Co.,Ltd. can help you find the perfect tent for your next outdoor excursion.