What Should A High-Quality Beach Tent Look Like
Picture this: you're at the beach, lounging in the sand under a scorching sun, and all you can think about is seeking refuge under a shady spot. That's when you realize the importance of a good beach tent. But what makes a beach tent high-quality? Let's start with the basics: it should be sturdy enough to protect you against the wind and sand, but lightweight and easy to carry around. It should also provide enough shade and ventilation to keep you comfortable, without feeling stuffy or cramped. And of course, it should be easy to set up and break down, without requiring any complicated instructions or specific tools. A high-quality beach tent should be your beach buddy, offering you a comfortable and hassle-free coastal experience.
How pop up tents work
Pop up tents are a game changer when it comes to camping. Gone are the days of struggling to set up a tent, getting tangled in ropes or losing pieces. But have you ever wondered how pop up tents actually work? The secret is in the flexible, spring-loaded poles that are pre-attached to the tent. When the tent is removed from its bag and released from its folded position, the poles instantly snap into place and give the tent its shape. It's a wonder of modern engineering and makes setting up camp a breeze. So next time you're camping, take a moment to appreciate the convenience and ease of your pop up tent.
What functions should the camping tent have?
Camping is an ideal way to escape the hustle and bustle of everyday life and connect with nature. One of the most important things you need to make your camping trip a success is a reliable camping tent. Choosing the right tent can make or break your camping adventure. Therefore, the camping tent should have several key functions to ensure that you have a comfortable experience. Firstly, it should be sturdy and durable enough to withstand different weather conditions. Secondly, it should be spacious enough to accommodate everyone in your camping group, along with their gear. Thirdly, it should be easy to set up and pack down. And finally, it should provide adequate ventilation to prevent stuffiness inside the tent. On your next camping trip, make sure your tent has these essential functions to make your experience enjoyable and stress-free.
What is the main material of the grow tent?
When it comes to setting up the perfect environment for your indoor plants, the grow tent is an essential tool for any serious gardener. But have you ever stopped to think about what makes up the structure of these compact, enclosed spaces? The answer lies in the material used to craft them. The main material of the grow tent is typically a high-quality, durable fabric that is specifically designed to encourage plant growth by providing the perfect balance of light, air, and moisture. This fabric is also incredibly easy to set up and take down, making it a popular choice among growers of all experience levels. So if you're looking for a way to level up your indoor gardening game, consider investing in a quality grow tent made from this game-changing material.
Canvas tent company
The canvas tent manufacturers is a customer-oriented business that values the satisfaction of our customers. From the moment you step through our doors,we work to make sure your needs are met and that your experience with them is a positive one. Our team of professionals strives to provide friendly, knowledgeable service and quality products to ensure that you find exactly what you need. Whether you're looking for a large family tent or a cozy camping shelter, the "Leshade" has you covered.
The Hangzhou Leisure Outdoors Co.,Ltd. provides a range of quality and affordable tents for outdoor recreation and camping. Our mission is to provide customers with the best possible experience when it comes to finding the perfect tent for our needs. With an extensive selection of styles, sizes and colors, customers are sure to find the ideal tent for any situation. The Hangzhou Leisure Outdoors Co.,Ltd. takes pride in offering knowledgeable customer service that is friendly and helpful. Whether it's selecting the right tent or simply having questions answered, our experts are here to help!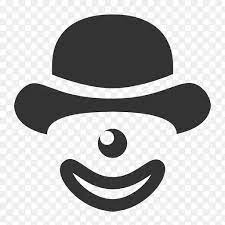 The canvas tent manufacturers is a friendly and reliable source for any camping enthusiast. With our top-quality tents and knowledgeable staff, we ensure that you have the best camping experience possible. Whether you are looking for an adventure or just a weekend getaway, the Hangzhou Leisure Outdoors Co.,Ltd. has the perfect tent for you. From family tents to backpacking tents, we have a wide selection of options to fit your needs. With our expertise in camping gear, the Hangzhou Leisure Outdoors Co.,Ltd. can help you find the perfect tent for your next outdoor excursion.