What is 4 season tent with stove
A four-season tent with stove is an innovative new way to camp comfortably in any weather. It is a tent that can provide a safe and enjoyable experience in all seasons, even when temperatures dip as low as -22 degrees Fahrenheit!
In comparison to traditional winter tents, this type offers greater protection from the cold due to a durable fabric and heavy duty zippers that traps the heat generated by a wood burning stove or other fuel source.
The various attachments available allow you to use your preferred method of heat within the confines of your home away from home. With the right set up, and items like warm sleeping bags and ground insulation mats, you can easily create an environment inside your 4 season tent which will keep you warm and cosy throughout your outdoor adventure.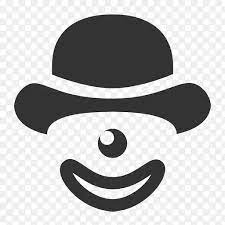 What are the dimensions of the 4 season tent with stove
The 4 season tent with stove is a great choice for outdoor adventurers who want to explore in comfort, regardless of the weather conditions. This tent is designed with a spacious interior that provides maximum comfort and protection from the elements.
Its dimensions measure 8 feet long, 4 feet wide and 5 feet high, making it a perfect fit for up to three people. In addition to its roomy size, this tent also comes with a double-lined wall and full rainfly to ensure maximum waterproofing and ventilation.
For added convenience and warmth, it is equipped with an insulated stove jack that fits most standard stoves. With its comfortable accommodations, easy setup and useful features, this 4 season tent is sure to take your outdoor experience to the next level.
4 Whether the season tent with stove can withstand strong winds
In today's camping and outdoors market, there are many different types of season tents with stoves available, each boasting a range of features that aim to protect campers from the elements. Many of these tents come with adjustable stakes that can be easily set up to withstand harsh weather conditions such as strong winds.
Additionally, some season tent manufacturers have designed their models to feature roofs or covers that can be raised for added strength in times of high wind speeds. Furthermore, although most tents will not stand up to extremely stormy weather, those equipped with heavy-duty base fabric and poles often fare better against stronger gusts than their less expensive counterparts.
With careful setup and use of the correct type of tent for the terrain, campers should rest easy knowing their shelter is able to go the distance no matter what Mother Nature throws at it!
4 season tent with stove will not leak
A four-season tent with a stove is the perfect choice for hikers who want to truly experience the great outdoors. Not only will you be able to keep warm during the cold months, but you can also make sure that there won't be any water leakage inside your shelter. The seams are waterproofed and all openings in the fabric are built with quality materials that prevent water from entering.
Most models also come with small windows allowing some light to enter and enabling you to enjoy a full 360° view of nature from your cozy cabin. With a four-season tent complete with a stove, campers have everything they need for an enjoyable and worry-free time spent in the great outdoors.
Canvas tent company
The canvas tent manufacturers is a customer-oriented business that values the satisfaction of our customers. From the moment you step through our doors,we work to make sure your needs are met and that your experience with them is a positive one. Our team of professionals strives to provide friendly, knowledgeable service and quality products to ensure that you find exactly what you need. Whether you're looking for a large family tent or a cozy camping shelter, the "Leshade" has you covered.
The Hangzhou Leisure Outdoors Co.,Ltd. provides a range of quality and affordable tents for outdoor recreation and camping. Our mission is to provide customers with the best possible experience when it comes to finding the perfect tent for our needs. With an extensive selection of styles, sizes and colors, customers are sure to find the ideal tent for any situation. The Hangzhou Leisure Outdoors Co.,Ltd. takes pride in offering knowledgeable customer service that is friendly and helpful. Whether it's selecting the right tent or simply having questions answered, our experts are here to help!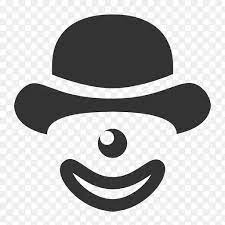 The canvas tent manufacturers is a friendly and reliable source for any camping enthusiast. With our top-quality tents and knowledgeable staff, we ensure that you have the best camping experience possible. Whether you are looking for an adventure or just a weekend getaway, the Hangzhou Leisure Outdoors Co.,Ltd. has the perfect tent for you. From family tents to backpacking tents, we have a wide selection of options to fit your needs. With our expertise in camping gear, the Hangzhou Leisure Outdoors Co.,Ltd. can help you find the perfect tent for your next outdoor excursion.