What to consider when buying a tent
When buying a tent, there are a few important factors to consider. First, think about the size of the tent and how many people will be using it — you want to make sure there is plenty of space for everyone. Additionally, consider what type of climate you'll be camping in; a 4-season tent might be necessary for cold, wet weather conditions.
Lastly, determine your budget; high-end tents tend to contain features such as UV blocking fabric that may come in handy depending on where you're camping. Doing your research up front will help ensure you find the perfect tent for your adventures!
About the characteristics of the tent
When it comes to easy set-up and comfort, tents are an excellent choice for outdoor activities like camping. Not only will your tent keep you protected from the elements, but it can also easily adapt to different environments. Tents come in a variety of shapes and sizes so you can choose the perfect option for your needs.
You can find options with lots of windows, some with smaller sleeping compartments within the main area, and others that provide ample storage space. Most importantly, you'll want to pick out a tent with sturdy poles, durable material, and strong zippers ensuring your safety and providing you with a home away from home while outdoors.
With all these features available in tents these days, it's quite easy to find one that suits your individual preferences and gives you a comfortable place to enjoy the great outdoors!
About the material selection of the tent
Choosing the right material for your tent is an important part of preparing for any camping adventure. Whether you need a lightweight backpacking tent, a heavier-duty car-camping tent, or anything in between, you can find the perfect material to suit your needs.
From waterproof woven fabrics such as ripstop nylon and polyester, to breathable mesh and poles crafted from durable aluminum alloy and fiberglass, selecting high quality materials will ensure that your tent stands up to every chilly night under the stars, no matter what kind of terrain you're exploring.
Taking the time to research each material before buying will pay off in longevity and peace of mind; invest in a tent made from the highest quality materials available and your outdoors experience will be all the better for it!
About the production technology of the tent
Tents are essential items for campers and adventurers, offering shelter on-the-go. Innovative technology is transforming the production of tents to meet consumer demand. This new technology not only enables us to easily customize the tent to our liking but also allows us to choose from a variety of materials including lightweight fabrics and waterproof synthetics that are designed for long-term use in extreme conditions.
In addition, modern manufacturing lines enable highly efficient production of tent poles, providing users with stable support no matter what environment their tent is set up in. These advancements have revolutionized the camping industry as tent makers strive to produce light yet strong tents with all the features demanded by today's campsite visitors.
Canvas tent company
The canvas tent manufacturers is a customer-oriented business that values the satisfaction of our customers. From the moment you step through our doors,we work to make sure your needs are met and that your experience with them is a positive one. Our team of professionals strives to provide friendly, knowledgeable service and quality products to ensure that you find exactly what you need. Whether you're looking for a large family tent or a cozy camping shelter, the "Leshade" has you covered.
The Hangzhou Leisure Outdoors Co.,Ltd. provides a range of quality and affordable tents for outdoor recreation and camping. Our mission is to provide customers with the best possible experience when it comes to finding the perfect tent for our needs. With an extensive selection of styles, sizes and colors, customers are sure to find the ideal tent for any situation. The Hangzhou Leisure Outdoors Co.,Ltd. takes pride in offering knowledgeable customer service that is friendly and helpful. Whether it's selecting the right tent or simply having questions answered, our experts are here to help!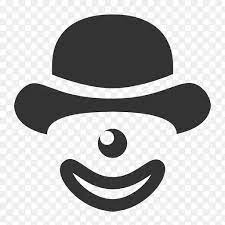 The canvas tent manufacturers is a friendly and reliable source for any camping enthusiast. With our top-quality tents and knowledgeable staff, we ensure that you have the best camping experience possible. Whether you are looking for an adventure or just a weekend getaway, the Hangzhou Leisure Outdoors Co.,Ltd. has the perfect tent for you. From family tents to backpacking tents, we have a wide selection of options to fit your needs. With our expertise in camping gear, the Hangzhou Leisure Outdoors Co.,Ltd. can help you find the perfect tent for your next outdoor excursion.