What type of camping tents are easy to build
When it comes to camping, the ease of setting up a tent is crucial in saving time and energy. There are several types of camping tents available in the market, but some are easier to build than others. According to factual data, instant tents, also known as pop-up tents, are the easiest to set up. These types of tents usually come with pre-attached poles and can be set up within seconds.
Another type of easy-to-build camping tent is the cabin tent, which can be set up within minutes and comes with ample headroom and living space. Additionally, dome tents feature a simple, all-in-one design with curved poles, which makes them easy to assemble. It is important to note that the number of people who are setting up the tent and the weather conditions can also affect how easy it is to build a camping tent.
However, overall, instant tents, cabin tents, and dome tents are the most user-friendly and convenient options for hassle-free camping.
Weather resistance for camping tents
When it comes to choosing a camping tent, one of the key factors to consider is its weather resistance. In most cases, the water resistance of camping tents is rarely higher than 3000mm, which is primarily due to the position in which it is used in most cases. However, there are a variety of factors that can influence a tent's weather resistance, including its material, design, and construction.
For example, some camping tents are made of durable and waterproof materials like polyester, while others feature innovative design elements like multiple layers and vents to improve air circulation and reduce the risk of condensation buildup.
Ultimately, the best camping tent for any particular situation will depend on a variety of factors, including the expected weather conditions, the size and type of the campsite, and the personal preferences of the camper.
How to keep tents safe and comfortable in any condition
To keep tents safe and comfortable in any condition, it is important to invest in good equipment and practice proper camping techniques. A quality sleeping pad is essential for insulation and comfort, while a fly sheet can help to minimize moisture and keep rain or morning dew from penetrating the tent. Additionally, anchoring the fly sheet properly is important to prevent it from collapsing or flapping in the wind. In cold weather, using a hot water bottle can provide extra warmth.
To stay cool in the heat, a properly vented tent is recommended. It is also important to avoid storing wet gear inside the tent, as this can cause moisture and condensation to build up. Bringing extra baselayers and an insulated sleeping pad can help to ensure a comfortable night's sleep, while a camp pillow can provide additional neck support.
By following these tips and investing in quality equipment, campers can stay safe, comfortable, and prepared for any weather conditions.
How to Choose the Best Tent for Your Family
When it comes to choosing the best tent for your family, there are several things to consider before making your purchase. Firstly, it is important to determine what kind of weather conditions you will be camping in. Three-season tents are typically lightweight shelters designed for the mild conditions of spring, summer, and fall. Pay attention to the water resistance of the material, as it should be at least 4000mm in the canopy and 6,000mm below to protect you and your belongings from rain. Secondly, consider the size of the tent. Choose a tent that can fit your entire family comfortably during your summer vacation.
The durability of the tent is also crucial in ensuring that it can withstand the rigors of the road and last for many seasons. Look for tents with sturdy poles and reinforced seams. Lastly, choose your tent wisely according to your needs. If you do not engage in winter hiking or upland, you do not need an extreme climbing tent. With these key factors in mind, you can make an informed decision and select the perfect tent for your family's next camping adventure.
Canvas tent company
The canvas tent manufacturers is a customer-oriented business that values the satisfaction of our customers. From the moment you step through our doors,we work to make sure your needs are met and that your experience with them is a positive one. Our team of professionals strives to provide friendly, knowledgeable service and quality products to ensure that you find exactly what you need. Whether you're looking for a large family tent or a cozy camping shelter, the "Leshade" has you covered.
The Hangzhou Leisure Outdoors Co.,Ltd. provides a range of quality and affordable tents for outdoor recreation and camping. Our mission is to provide customers with the best possible experience when it comes to finding the perfect tent for our needs. With an extensive selection of styles, sizes and colors, customers are sure to find the ideal tent for any situation. The Hangzhou Leisure Outdoors Co.,Ltd. takes pride in offering knowledgeable customer service that is friendly and helpful. Whether it's selecting the right tent or simply having questions answered, our experts are here to help!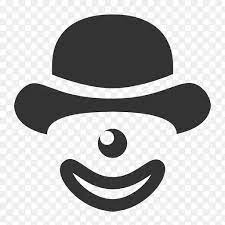 The canvas tent manufacturers is a friendly and reliable source for any camping enthusiast. With our top-quality tents and knowledgeable staff, we ensure that you have the best camping experience possible. Whether you are looking for an adventure or just a weekend getaway, the Hangzhou Leisure Outdoors Co.,Ltd. has the perfect tent for you. From family tents to backpacking tents, we have a wide selection of options to fit your needs. With our expertise in camping gear, the Hangzhou Leisure Outdoors Co.,Ltd. can help you find the perfect tent for your next outdoor excursion.